I hope you all are doing fine.
Summer is

in front of our doors and lately

I'm

really seeing allot

of ripped jeans,
i think they look pretty cool but some people are really exaggerate the term off ripped jeans.
I really do not like

ripped jeans like these above, i think they look sloppy.
I

refer

to buy a ripped jeans like the one that Kim K is wearing.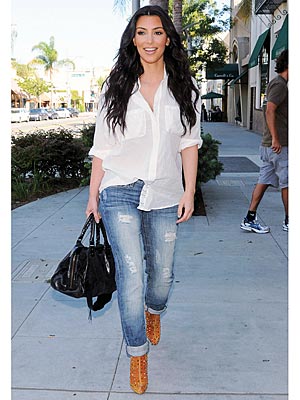 These

ripped jeans looks very nice and not sloppy at all.
The great things about ripped jeans is that you can

combine

them with everything.
What do you all think about ripped jeans??? Let me know!